Modular Head Shop -
Mustang Lifestyle 5.8L GT500 Build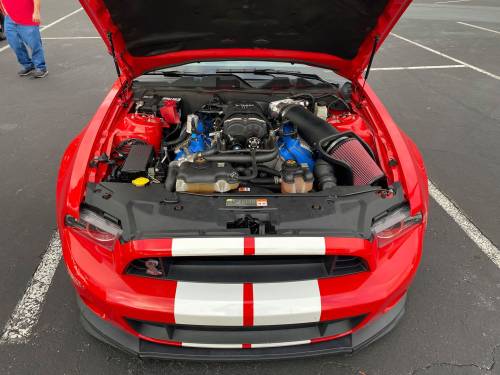 Andrew from Mustang Lifestyle's 5.8L GT500 Build
See the build go together here:
Select a Sub-Category
---
---
More About
Mustang Lifestyle 5.8L GT500 Build
Andrew's 5.8L GT500 Engine Build
This is the first of many Modular Head Shop Build Recipes. If you do not know, this entire engine build process was filmed by Andrew Sheridan of Mustang Lifestyle along with Modular Head Shop's Owner, Jordan Martin. We will try to include as many parts and tools that we use in each recipe. Some build recipes will be parts only. For YouTube filmed projects, we will include tools as well. Some tools may not be available for resale, so we will just have a section with links for those.
Please email us with any questions.
ModHeadShop@gmail.com