Modular Head Shop
»
Oliver Rods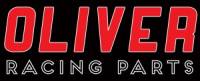 Oliver Racing Parts is a precision manufacturer located in Charlevoix, Michigan above the beautiful waters of Lake Charlevoix and Lake Michigan. Our small, but skilled workforce includes machinists, engine builders, CNC programmers, CAD designers, and racing enthusiasts, who work tirelessly to make the best connecting rods.
Craftsmanship – Our team has been making connecting rods for 30 plus years. Many of our employees have worked at Oliver their entire career and everyday use that experience to make our rods better. In 2013, Oliver started a 2 year associates degree program in CNC machining with Baker College and Charlevoix High School, which our employees served as the foundation for the first class officially recognizing their hands on knowledge gained over decades of machine shop experience. A more knowledgeable workforce ensures every one of our parts are handled by not just skilled workers, but thoughtful individuals, who put greater care into every aspect of our production process.
Precision – Climate controlled to within 2 degrees our facility is a state of the art machining operation designed to achieve the tightest tolerances from every part we make. We continually invest in new equipment and fixturing to refine our production process looking for every opportunity to hold tighter and tighter tolerances. Our team includes journeyman tool and die makers, certified apprentices, CNC machinists, and CAD designers, all looking at how we can make the next .0001" (ten thousandth) improvement to our rods. As racers at heart, we know that every tenth we find gets us that much closer to perfection and makes us that much better than our competitors.
Durability – Oliver has specifically chosen 4340 Aircraft Quality (AQ) material. Not all 4340 materials are the same. Our 4340 AQ material is made in the U.S. and each batch is certified as meeting Aircraft Quality (AQ) standards meaning that it is vacuum furnace degassed and inspected for cleanliness to AMS2301 standard. Our higher quality material results in improved durability and fatigue resistance.
Strength – More than just a better material, we have custom tailored our heat treat process to gain every advantage possible. At Oliver we use a special two stage heat treatment. The first stage is designed to "grow" the absolute best grain structure possible, critical for cyclic durability in use. In a 10,000rpm engine, the connecting rod goes through 166 complete cycles every second! After we've fully machined our rods, we then send the machined pieces back out to heat treat. During this second heat treat stage the Rockwell hardness is increased up to an optimal level of 38-41, a 20% improvement over our competitors. This process is specific to Oliver rods and custom tailored to get the highest performance from our material. The result is a connecting rod with higher ultimate tensile strength and yield strength.
---
Oliver Rods Categories
---